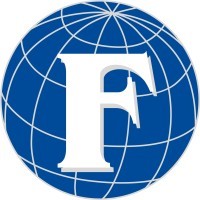 The Franklin Offshore Group is a leading integrated provider of quality rigging and mooring equipment and services to the offshore construction, oil and gas exploration and production industries. Headquartered in Singapore, the companies in the Group are strategically located worldwide to provide its customers with the fastest, most efficient and most economical service possible. Franklin Offshore manufactures excellent products and provides a full spectrum of value-added services. The Group has an experienced and dedicated workforce and a corporate culture that is solidly based on the principles of professionalism, innovation and service.
Principals/Agents
---
ROYAL VAN BEEST B.V.
Kiswire NEPTUNE SDN BHD
LANKHORST ROPES
VRYHOF ANCHORS B.V.
INGERSOLL RAND
Country
---
NETHERLANDS
KOREA
NETHERLANDS
NETHERLANDS
USA