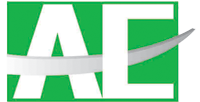 Construction / Engineering Equipment, Gas Treatment & Processing, Inspection / Testing / Quality Control Equipment, Instrumentation & Control Systems, Laboratory Equipment, LNG Technology & Equipment, Marine Equipment & Services, Meters, Gauges & Indicators, Oil & Gas Processing Equipment, Pipeline Engineering, Safety & Health Equipment, Ships, Boats & Vessels Equipment & Services, Construction / Engineering Equipment, Gas Treatment & Processing, Inspection / Testing / Quality Control Equipment, Instrumentation & Control Systems, Laboratory Equipment, LNG Technology & Equipment, Marine Equipment & Services, Meters, Gauges & Indicators, Oil & Gas Processing Equipment, Pipeline Engineering, Safety & Health Equipment, Ships, Boats & Vessels Equipment & Services, Construction / Engineering Equipment, Gas Treatment & Processing, Inspection / Testing / Quality Control Equipment, Instrumentation & Control Systems, Laboratory Equipment, LNG Technology & Equipment, Marine Equipment & Services, Meters, Gauges & Indicators, Oil & Gas Processing Equipment, Pipeline Engineering, Refining, Chemical & Petrochemical Operators, Safety & Health Equipment, Ships, Boats & Vessels Equipment & Services, Construction / Engineering Equipment, Gas Treatment & Processing, Heating / Treating Stress Relief / Heating Equipment, Inspection / Testing / Quality Control Equipment, Instrumentation & Control Systems, Laboratory Equipment, LNG Technology & Equipment, Marine Equipment & Services, Meters, Gauges & Indicators, Oil & Gas Processing Equipment, Pipeline Engineering, Refining, Chemical & Petrochemical Operators, Safety & Health Equipment, Ships, Boats & Vessels Equipment & Services
Building 13, No. 1318 Qingshuiting East Road, Jiangning District, Nanjing 211100, Jiangsu, China
Nanjing AIYI Technologies Co., Ltd. is a National High-Tech enterprise that combines the R&D, production, and trading of industrial gas safety solutions & dust safety solutions. World leaders in Portable gas detectors, Gas Detection Systems, Gas Analyzers, and Dust monitoring systems. AIYI Technologies held over 70 patents. And the products got IECEX, ATEX, and INMETRO certified by TUV Rheinland in Germany. the quality you can trust. AIYI products have been widely used in over 70 countries and regions, and The high-end quality and professional service of AIYI Technologies have been highly regarded among our worldwide clients.
Principals/Agents
---
Nanjing AIYI Technologies Co., Ltd.
Nanjing YICE Technologies Co., Ltd.